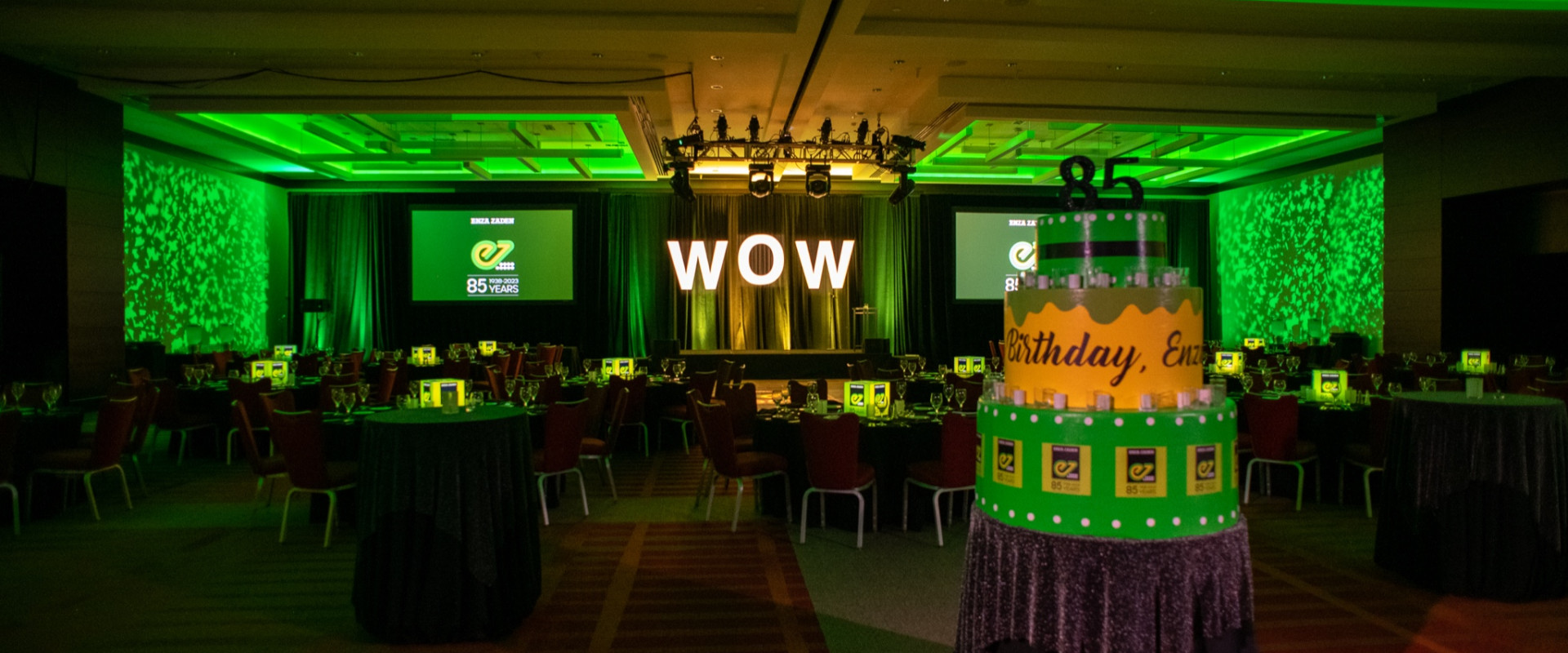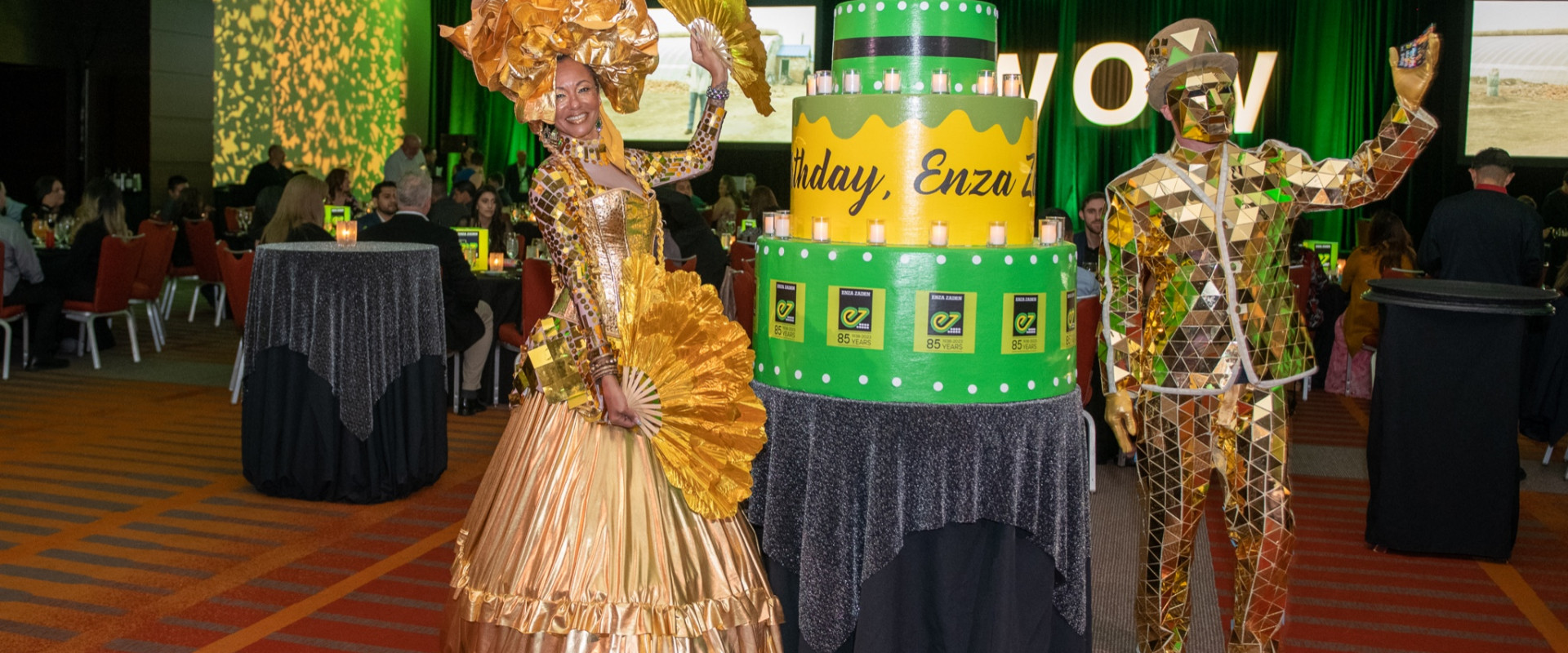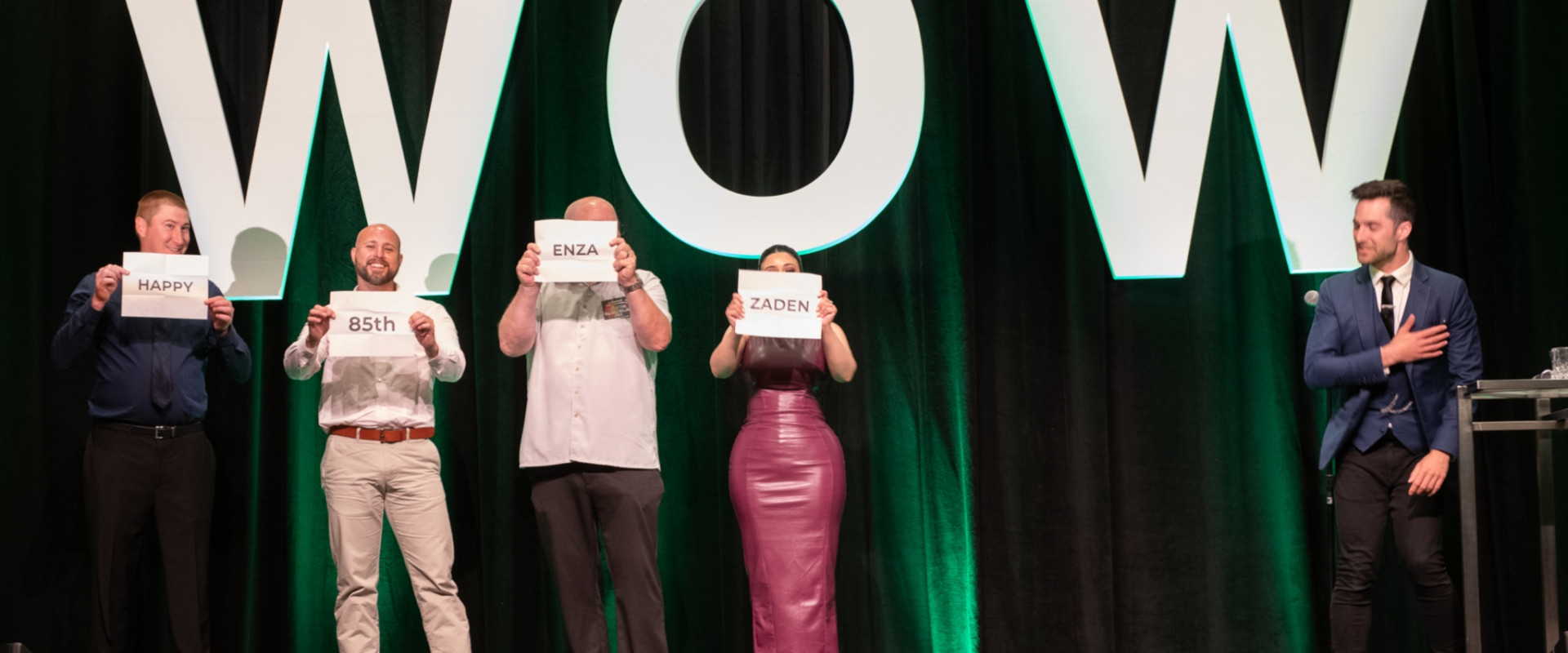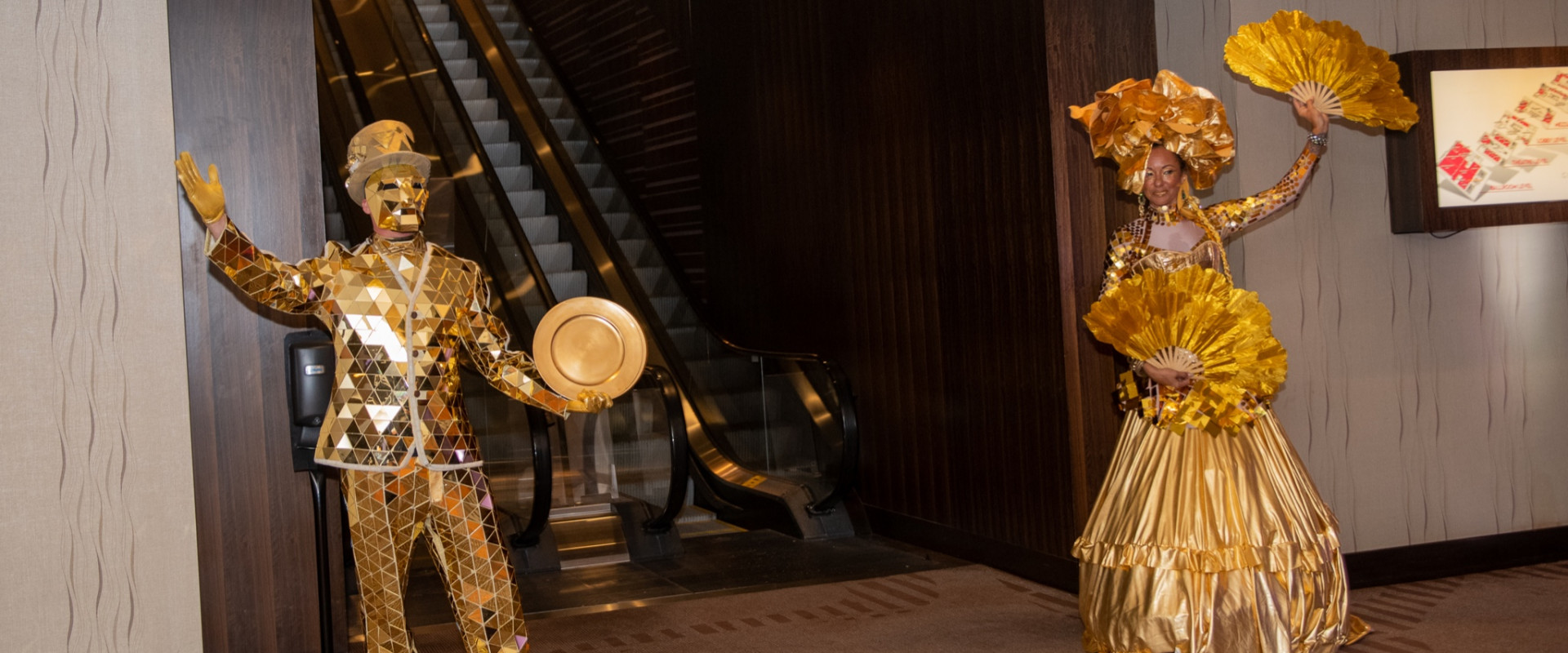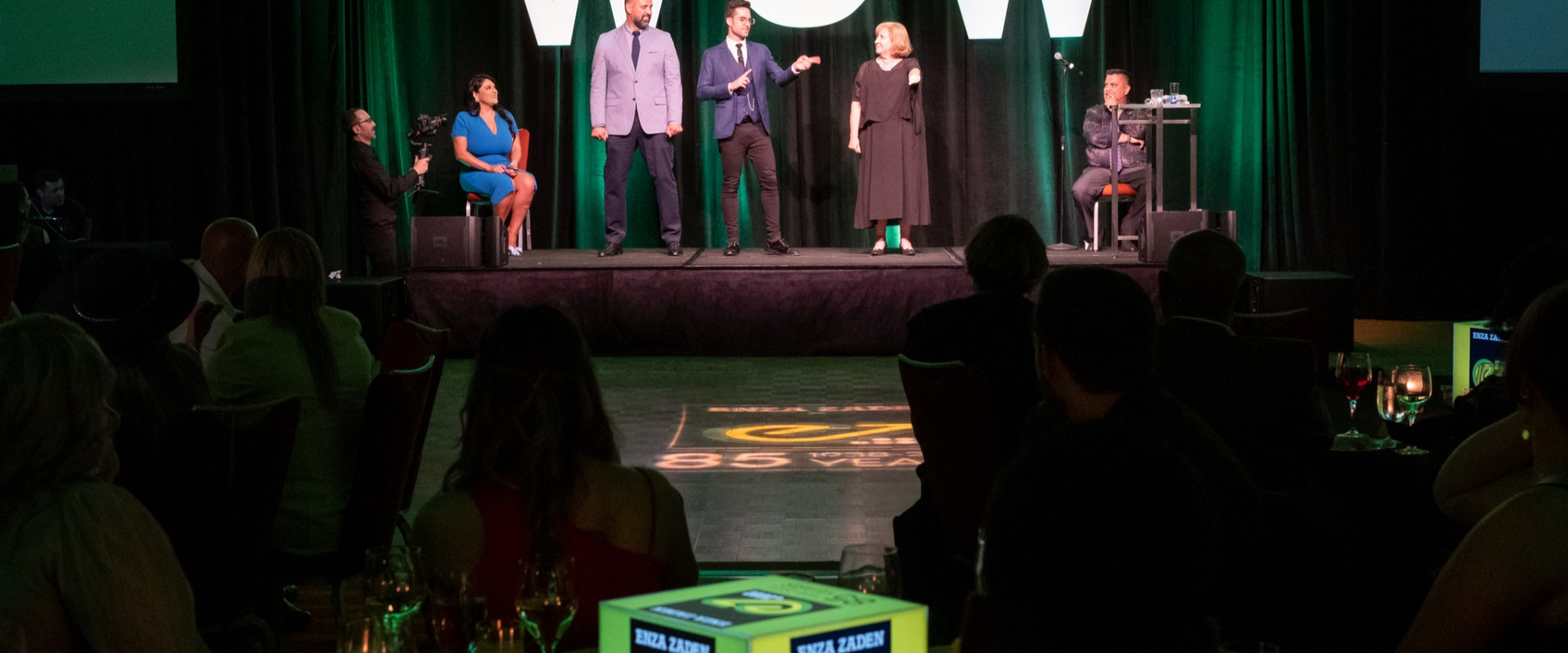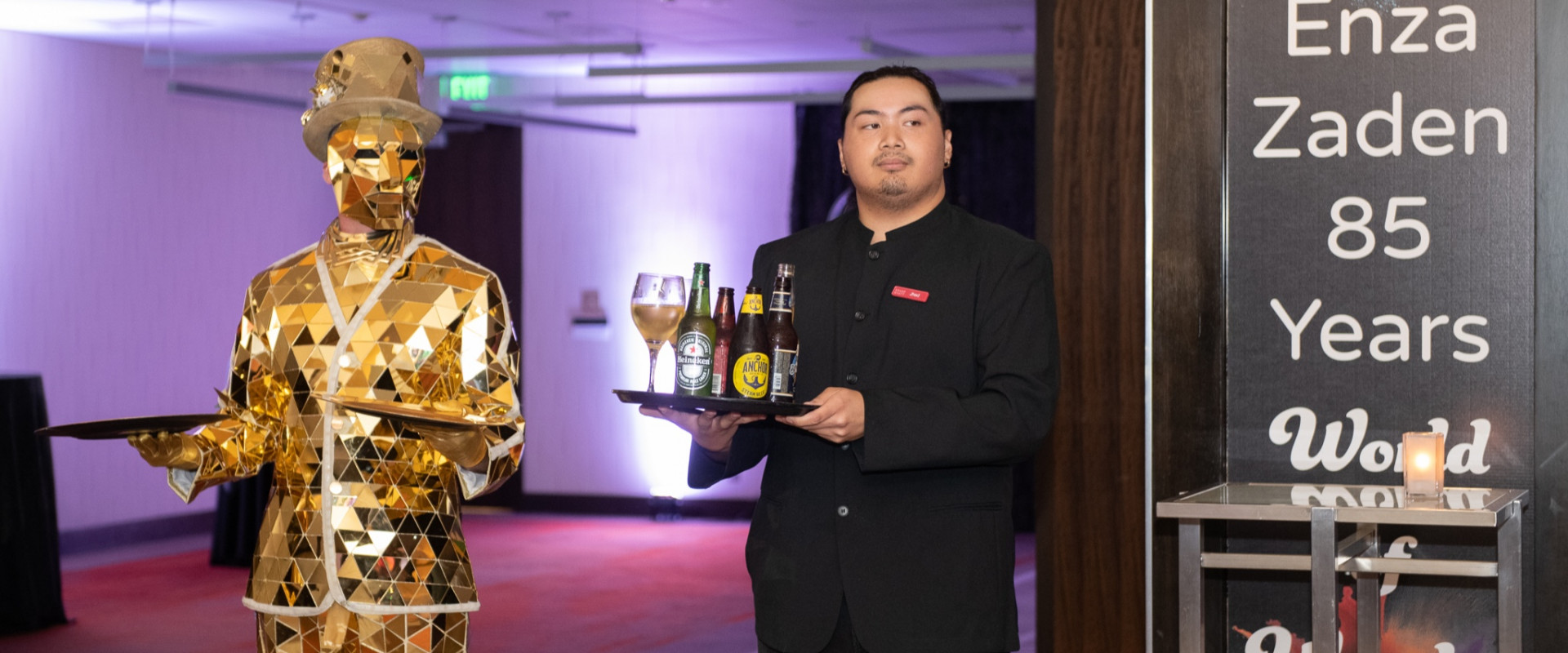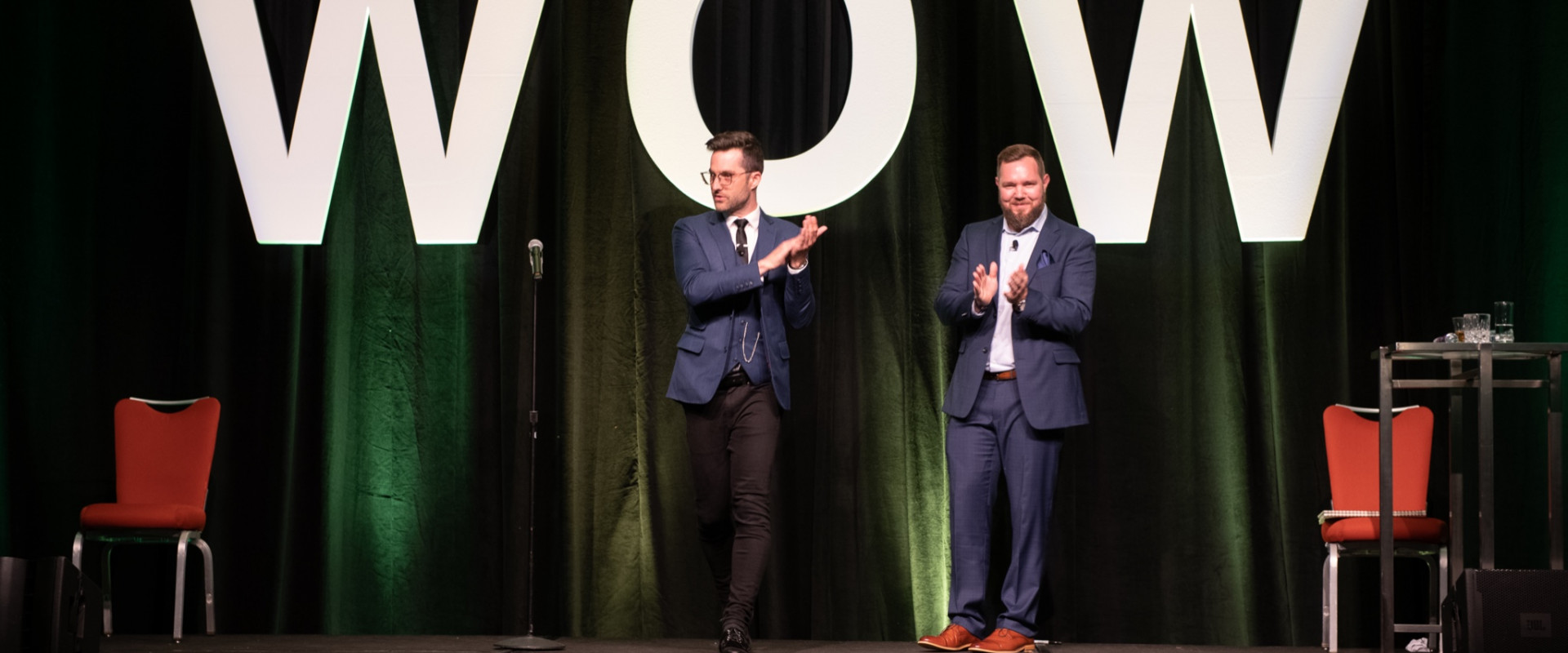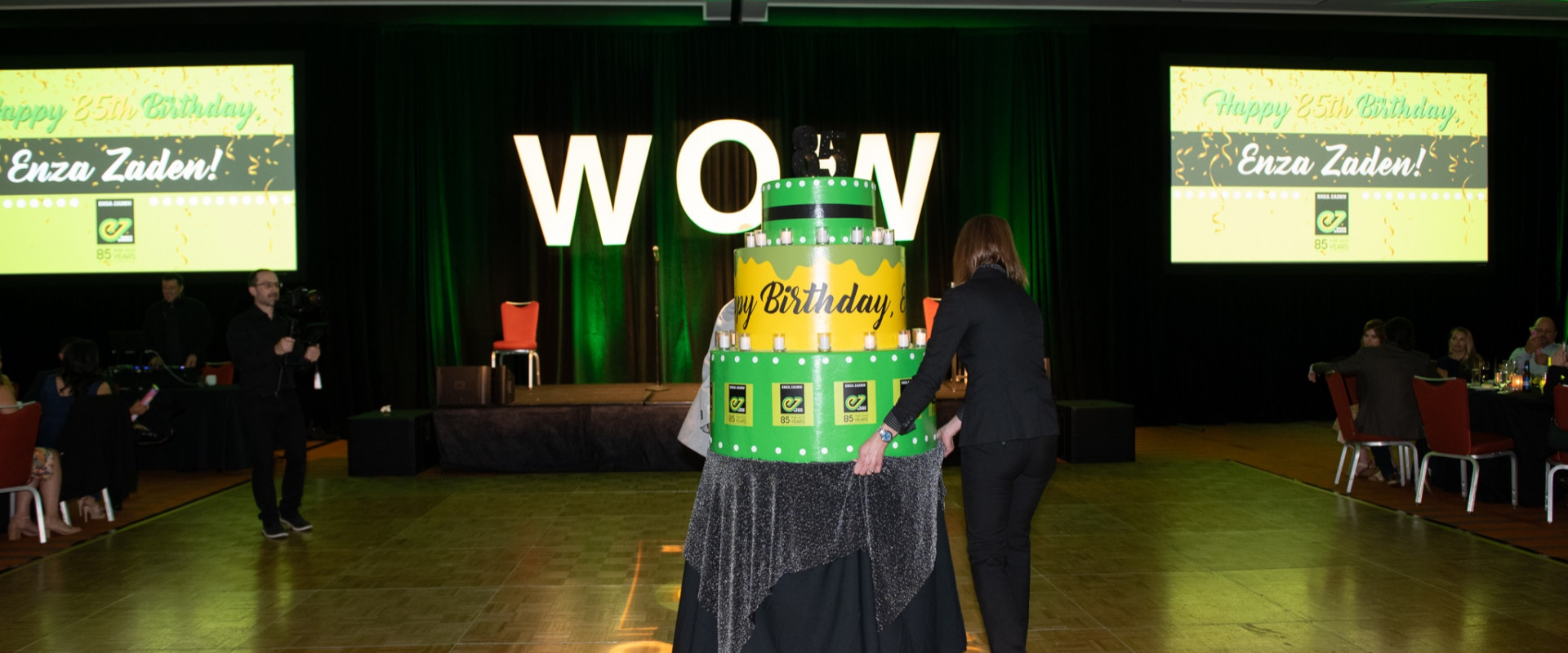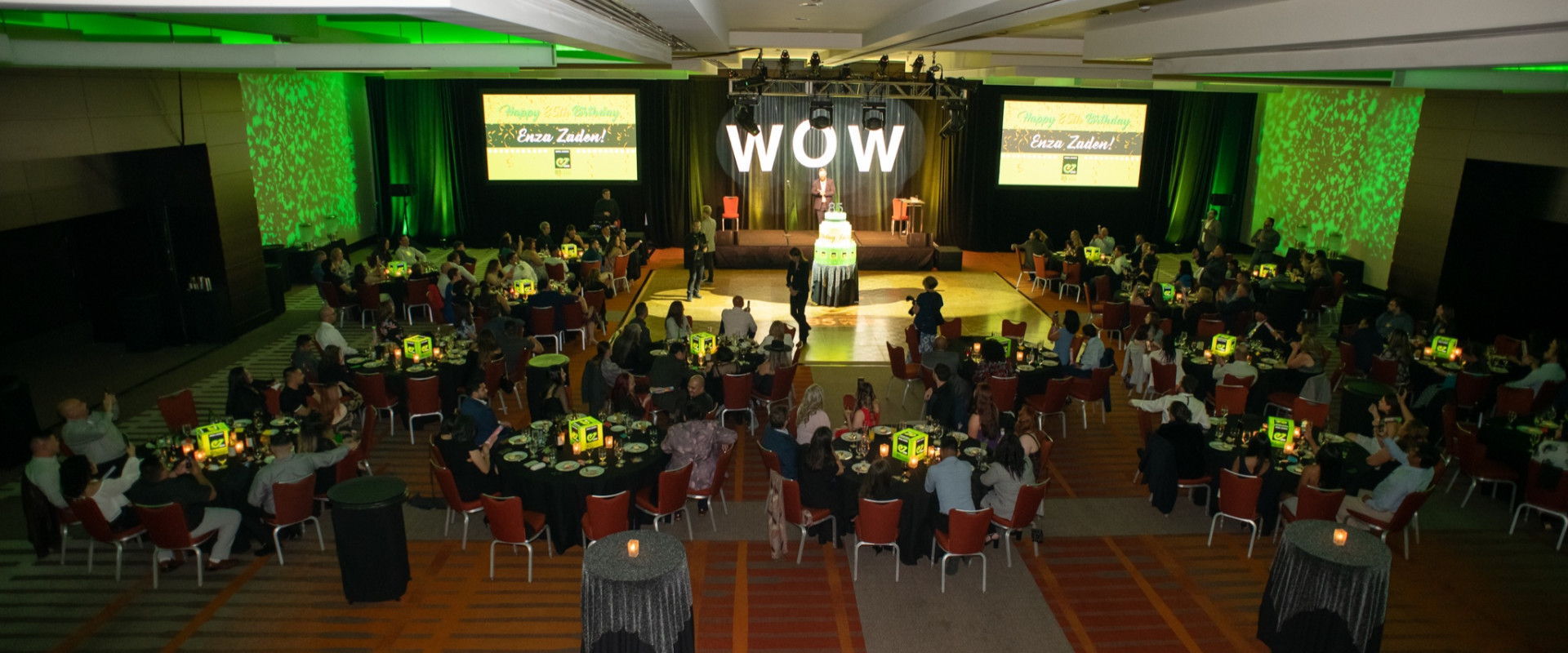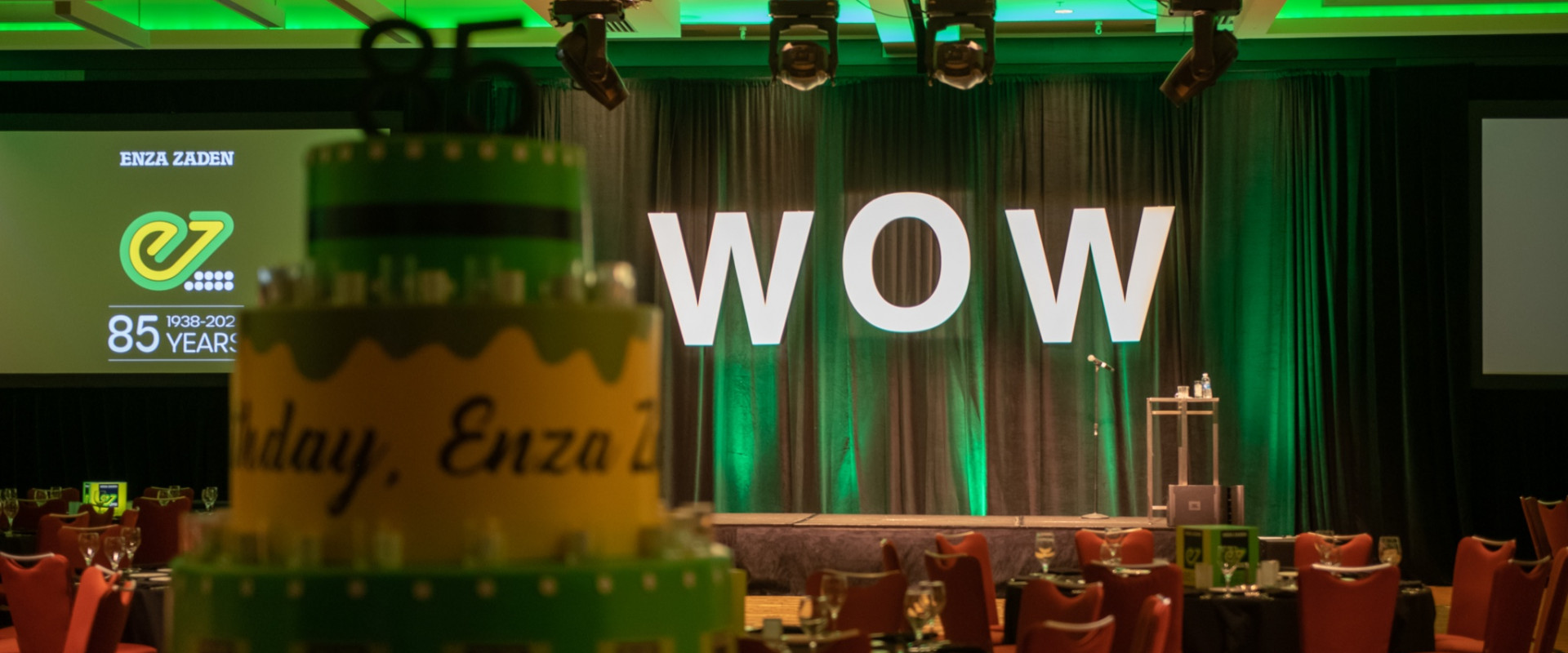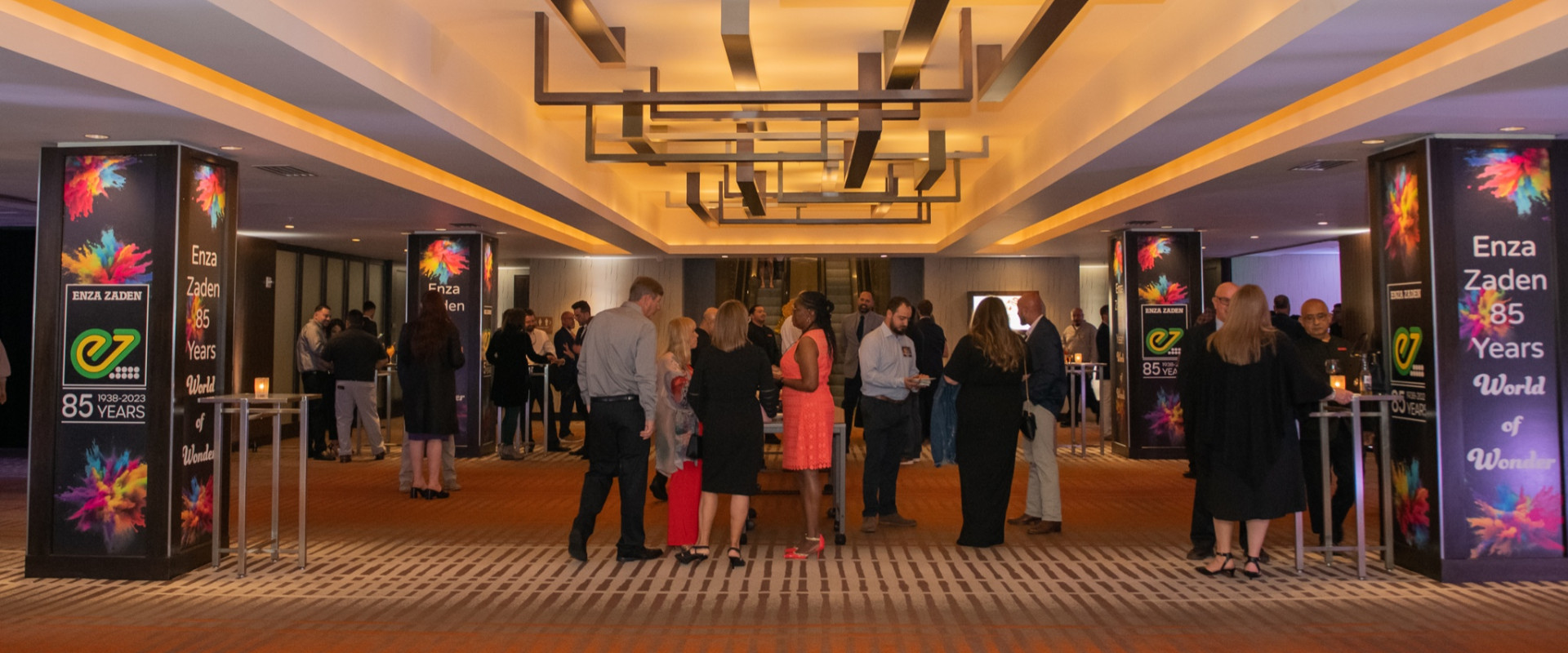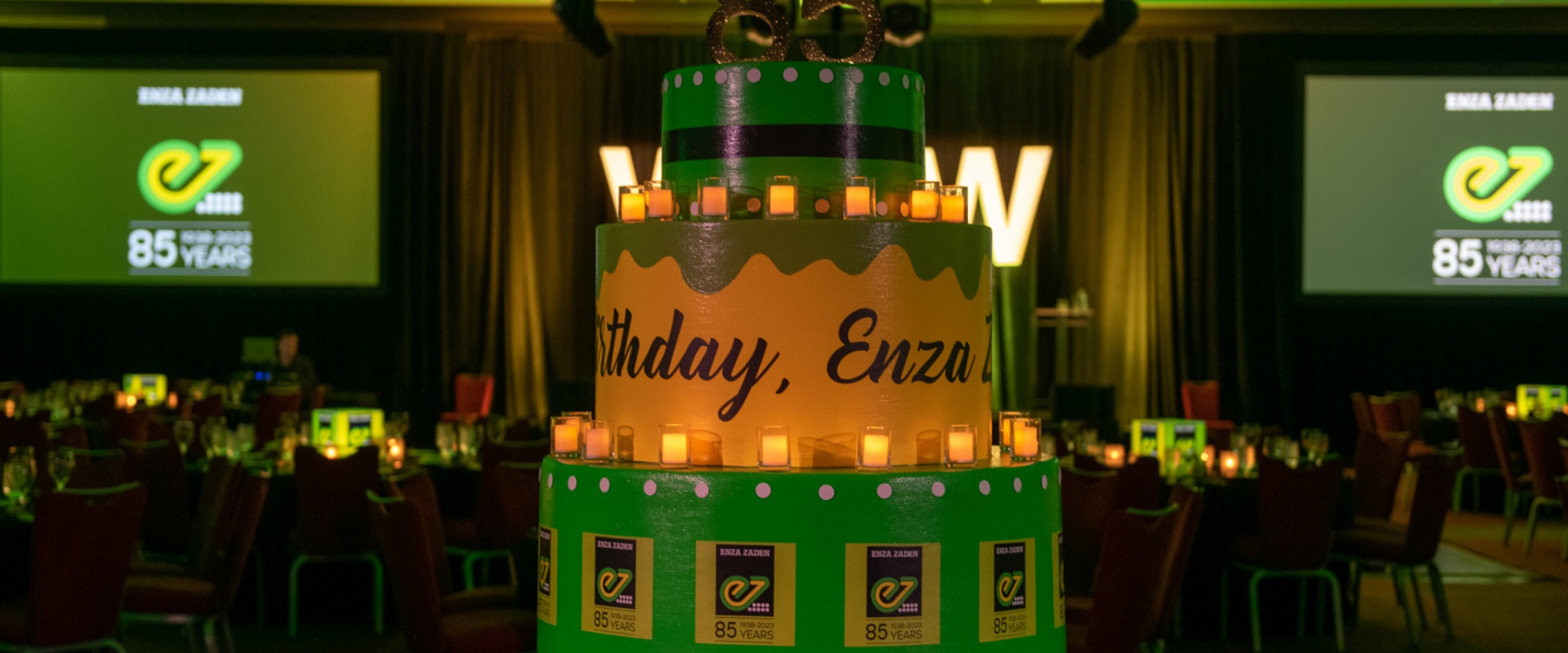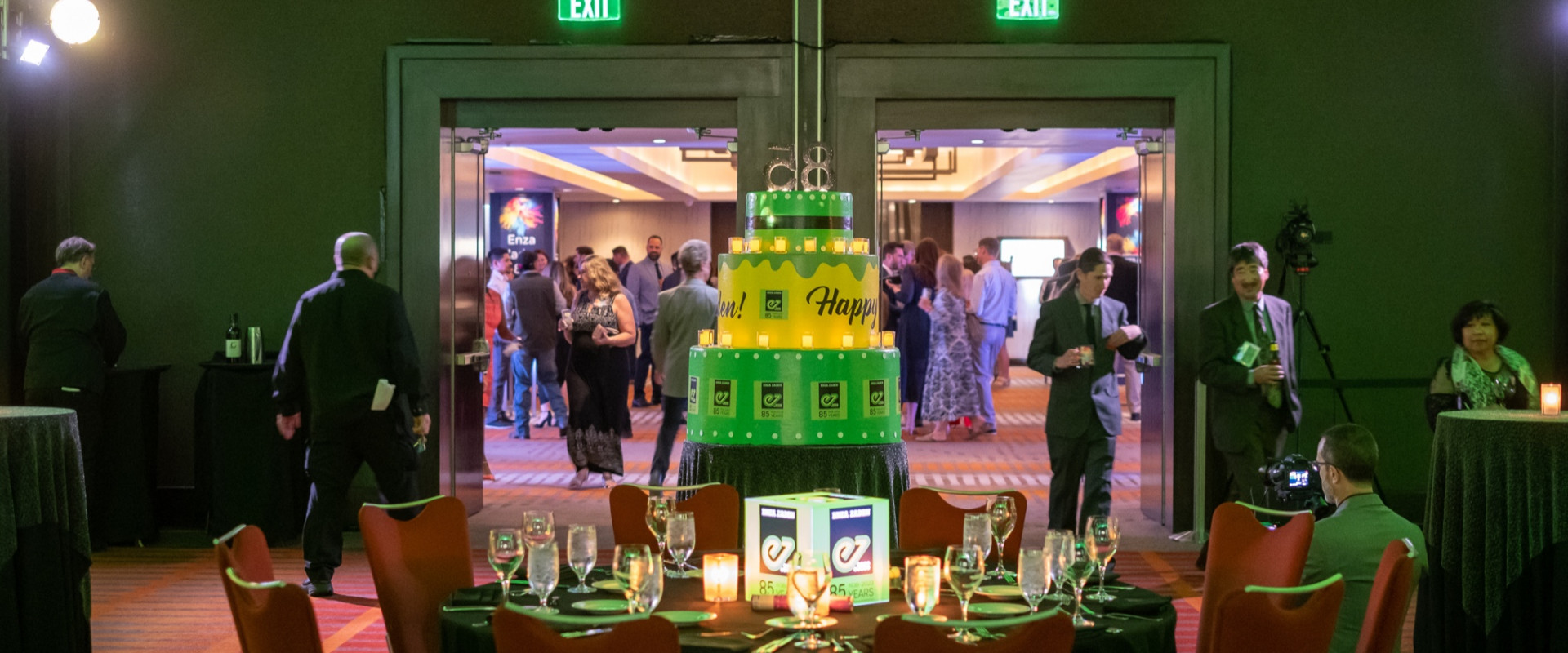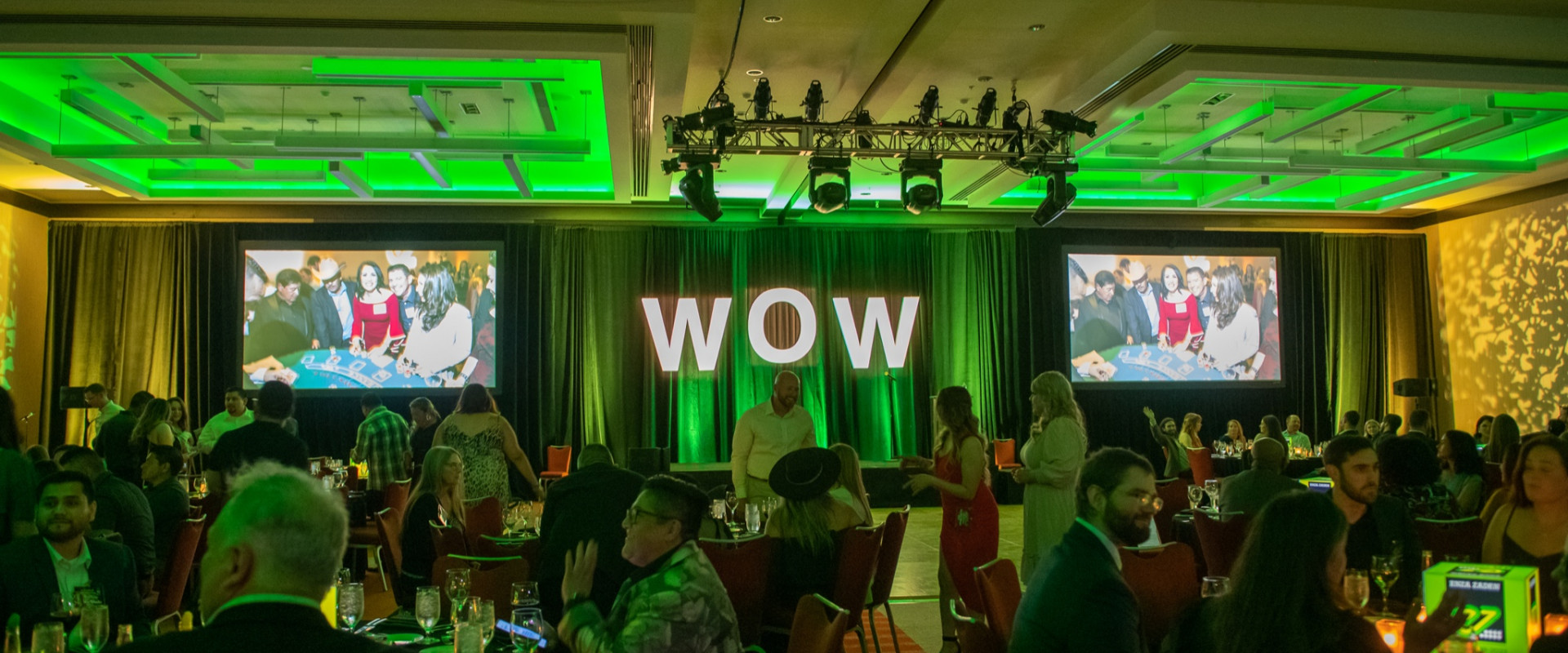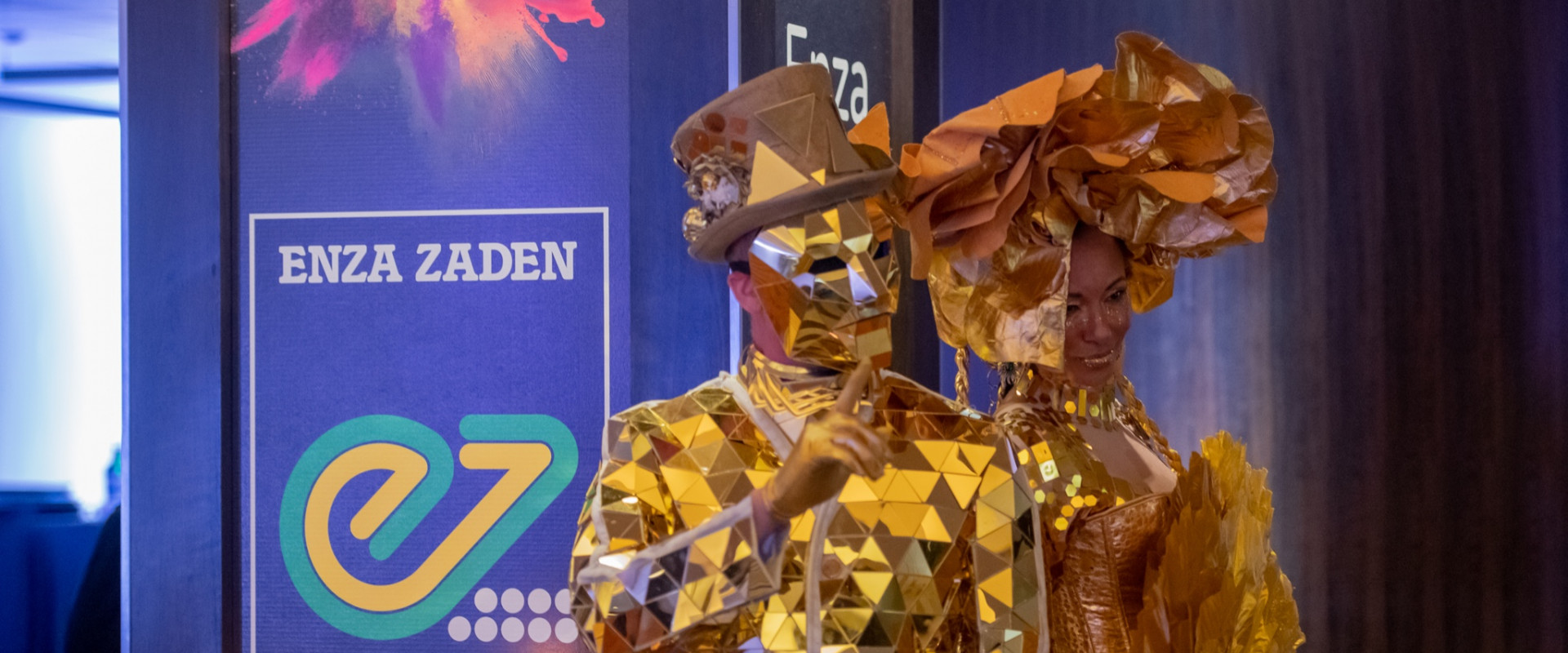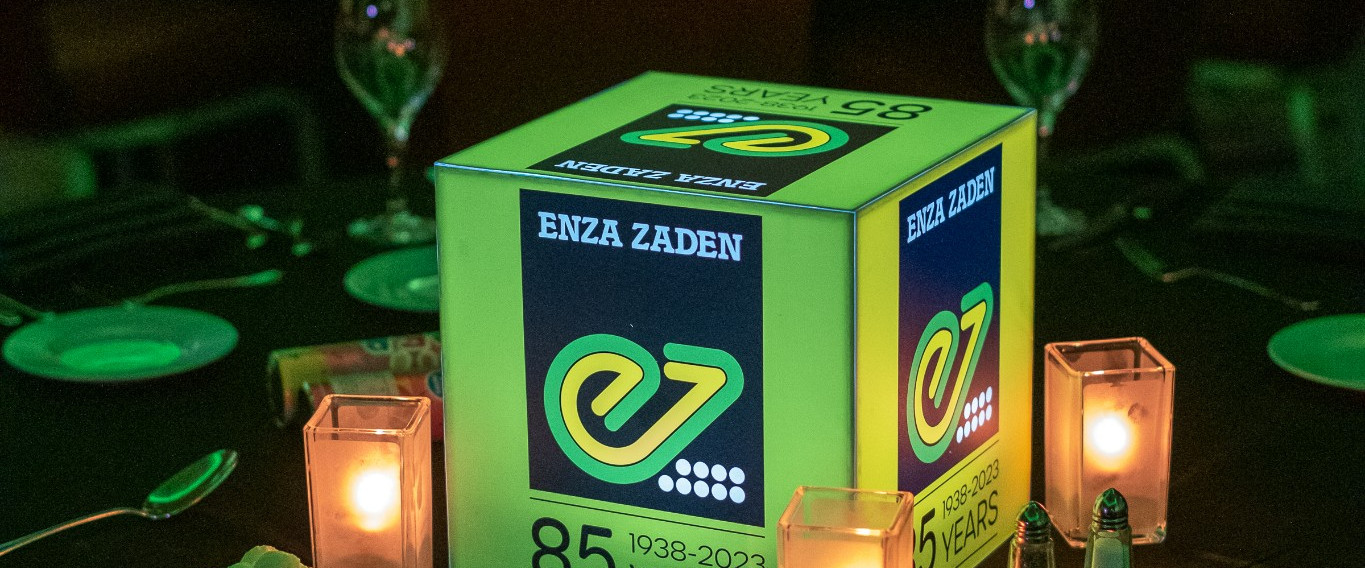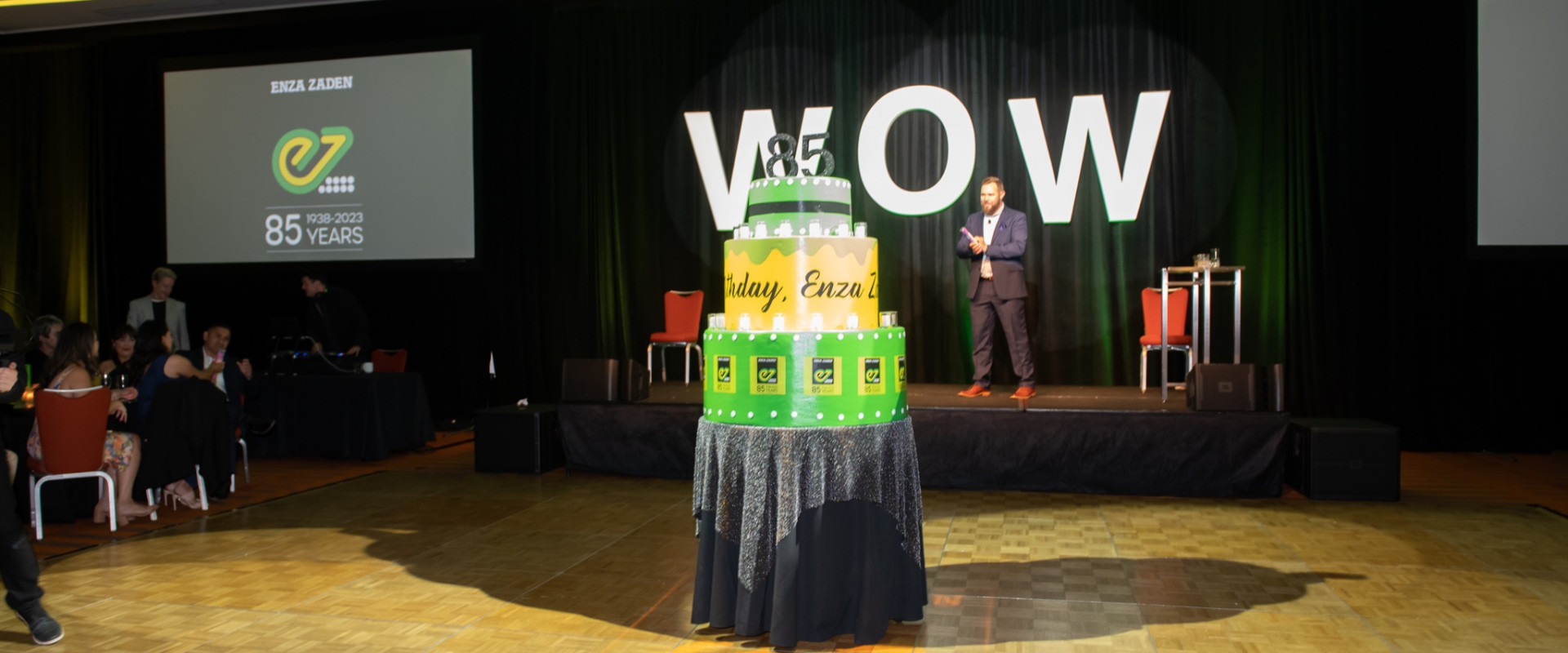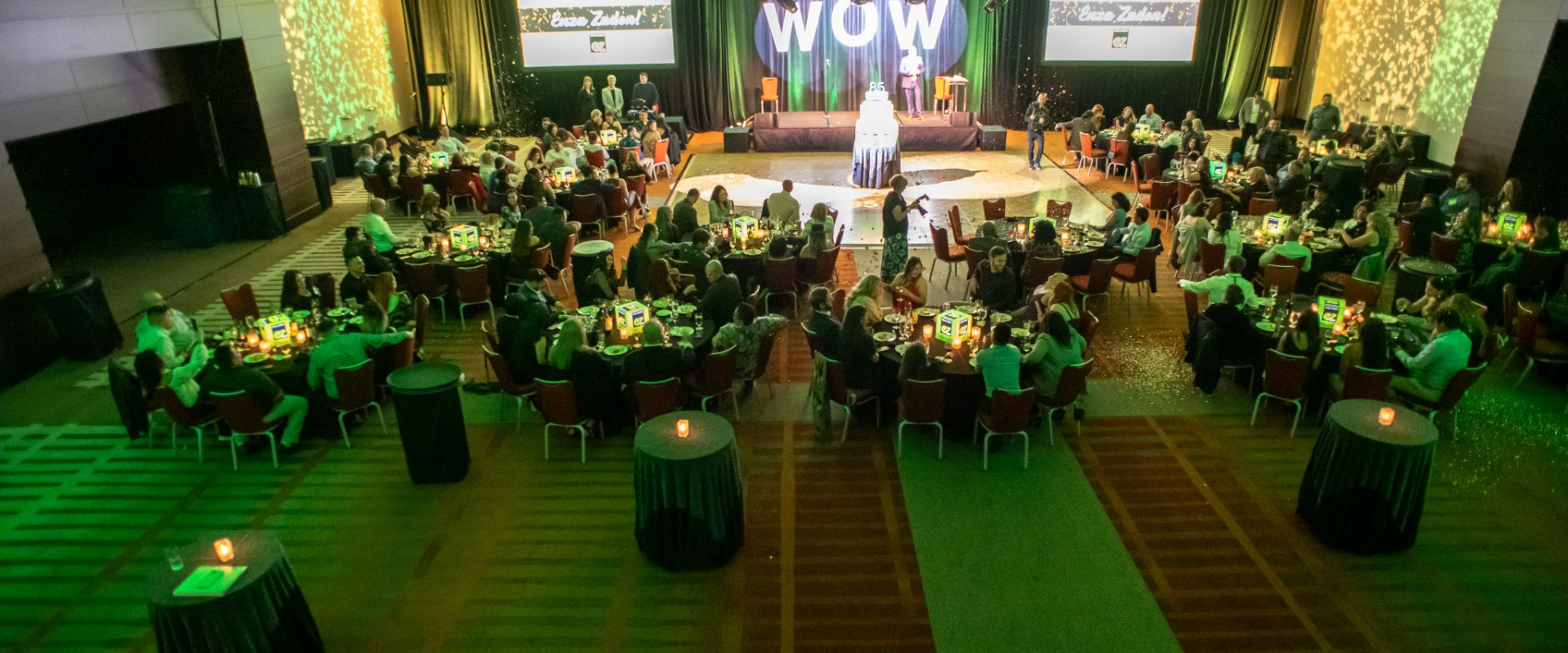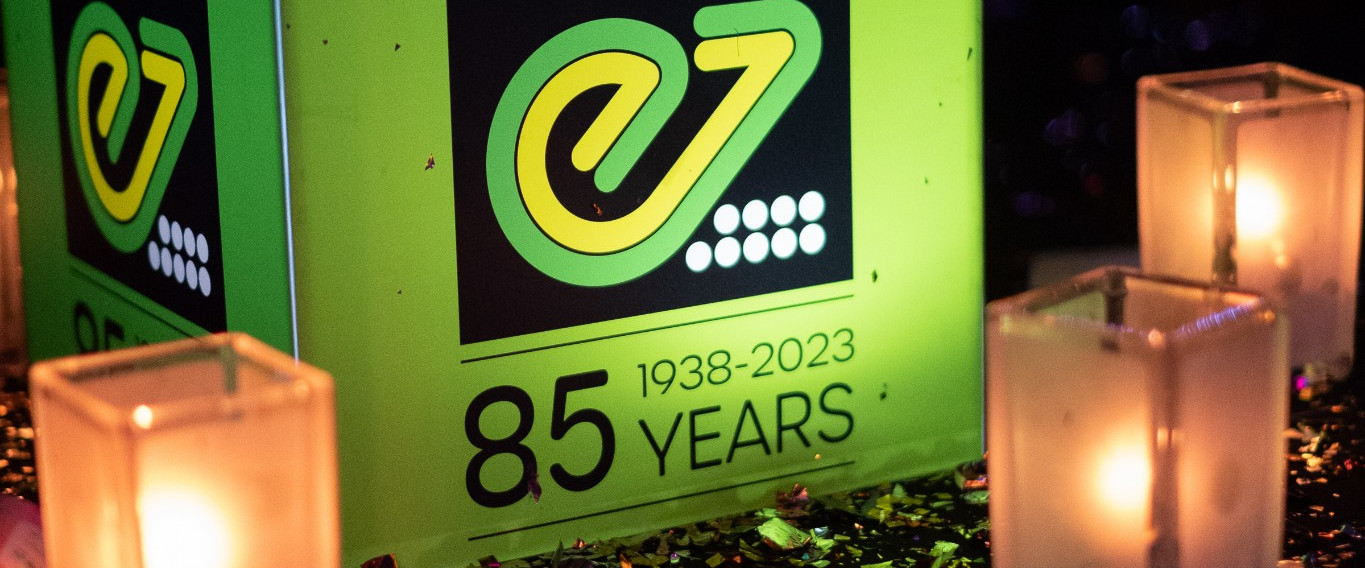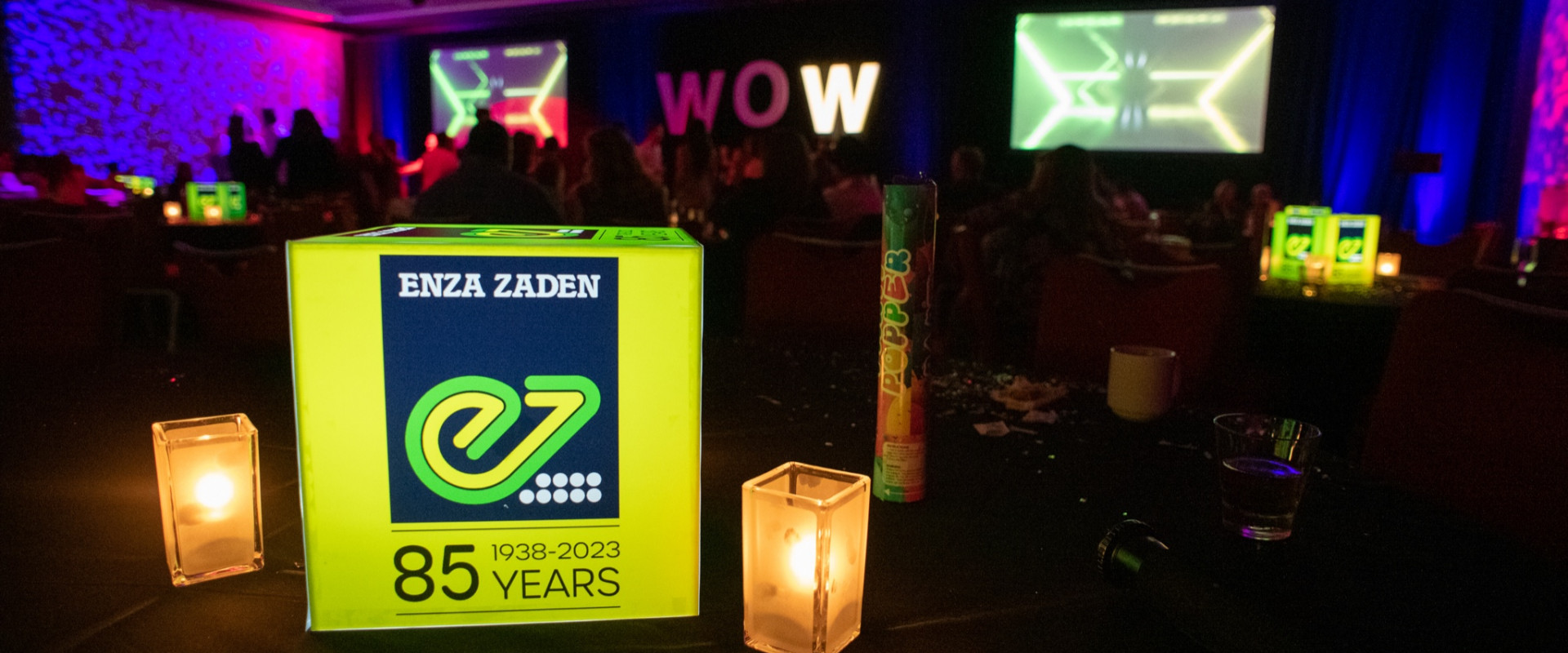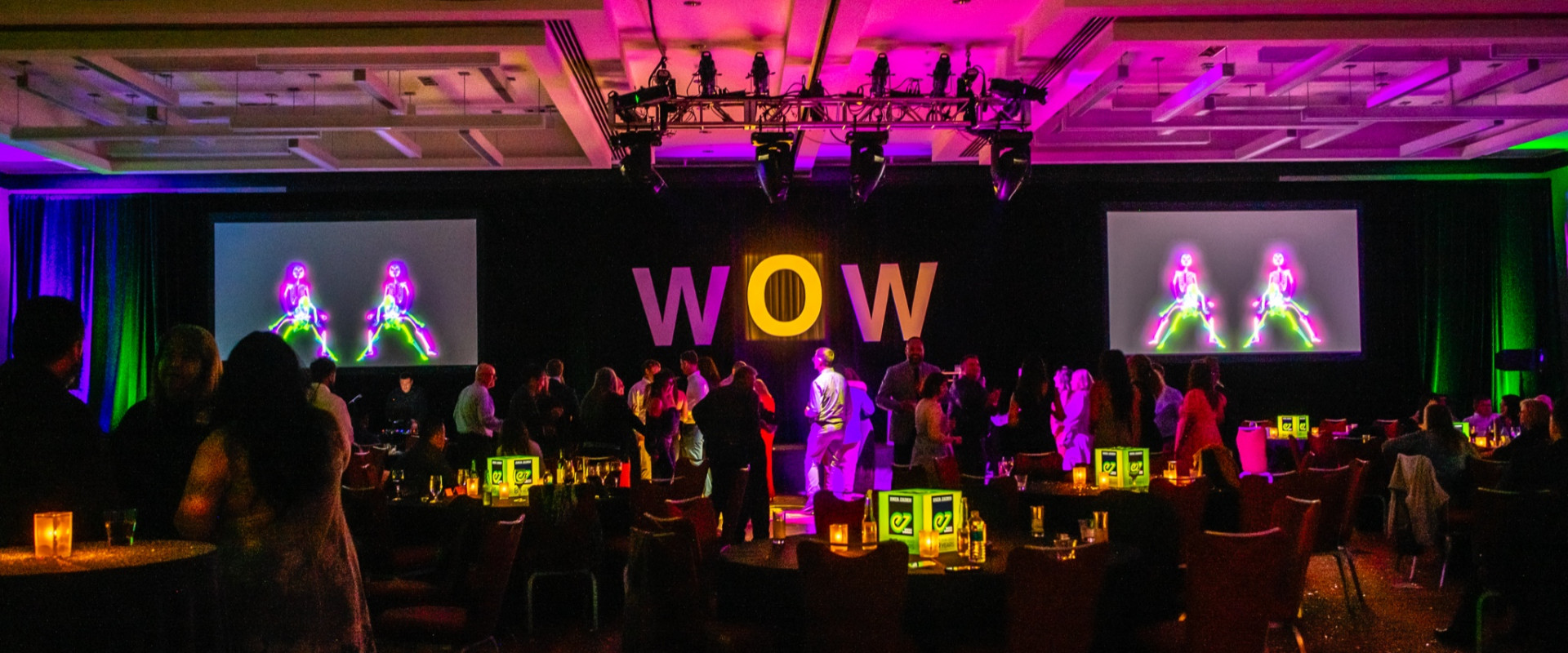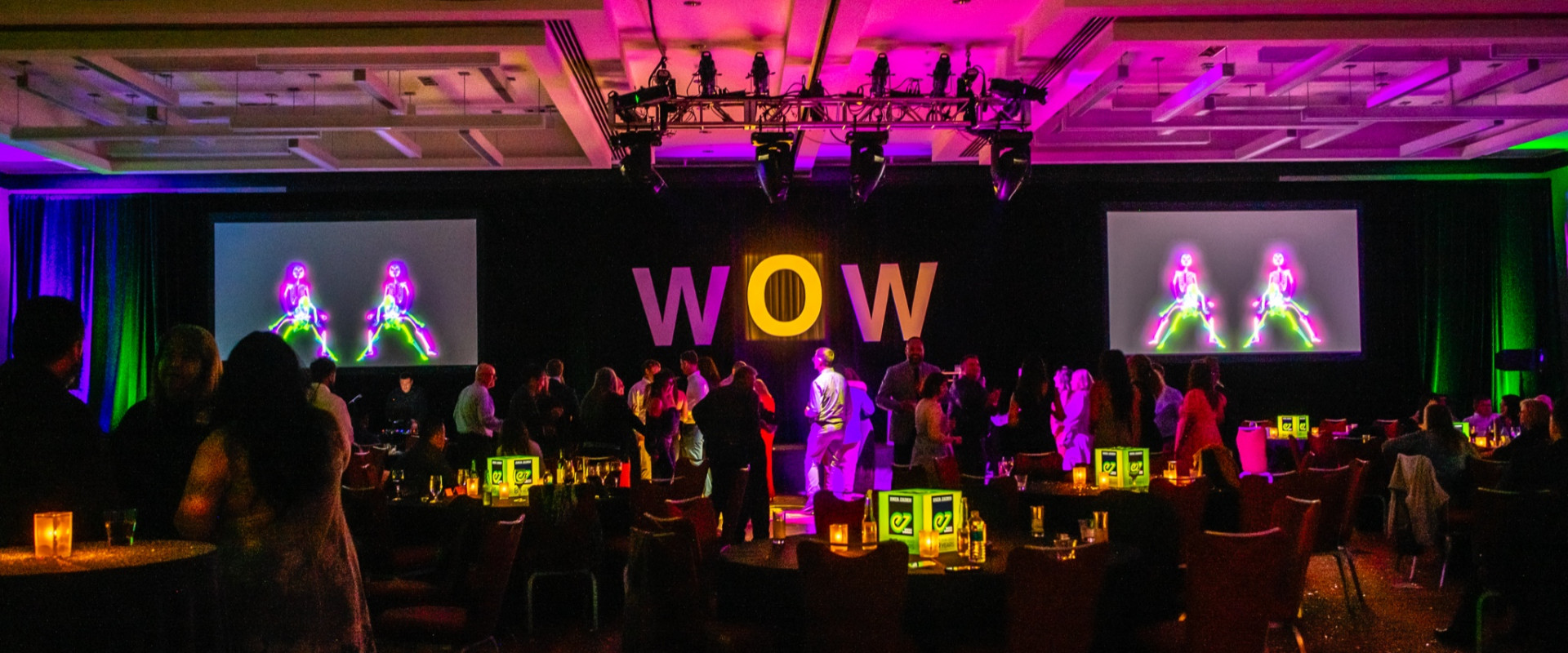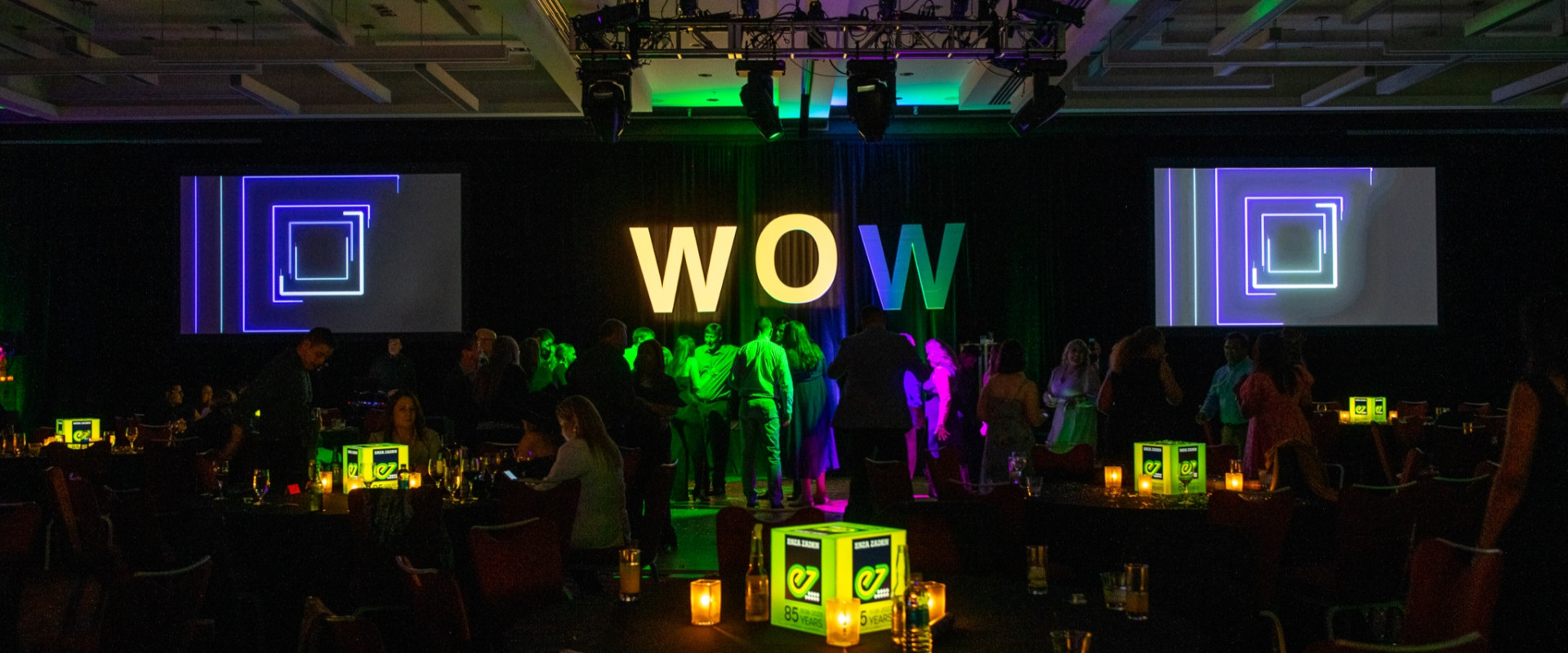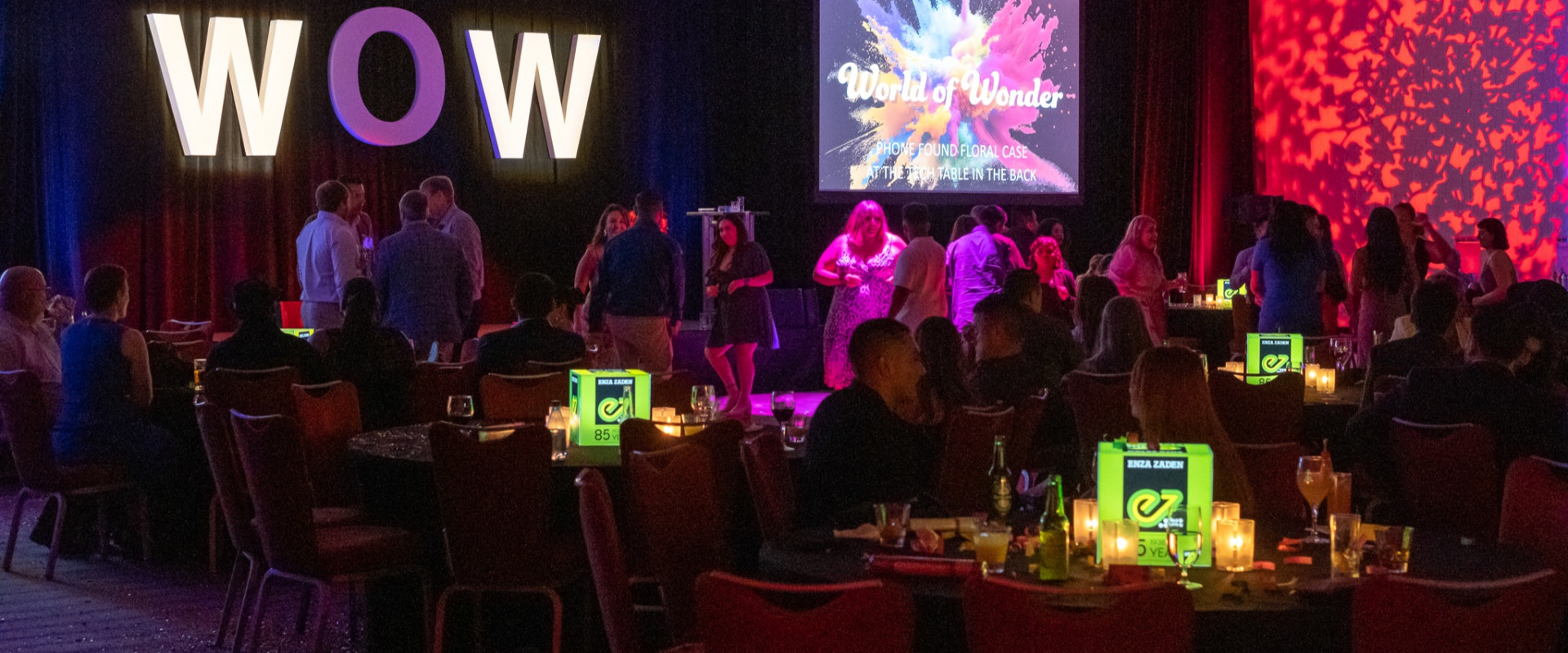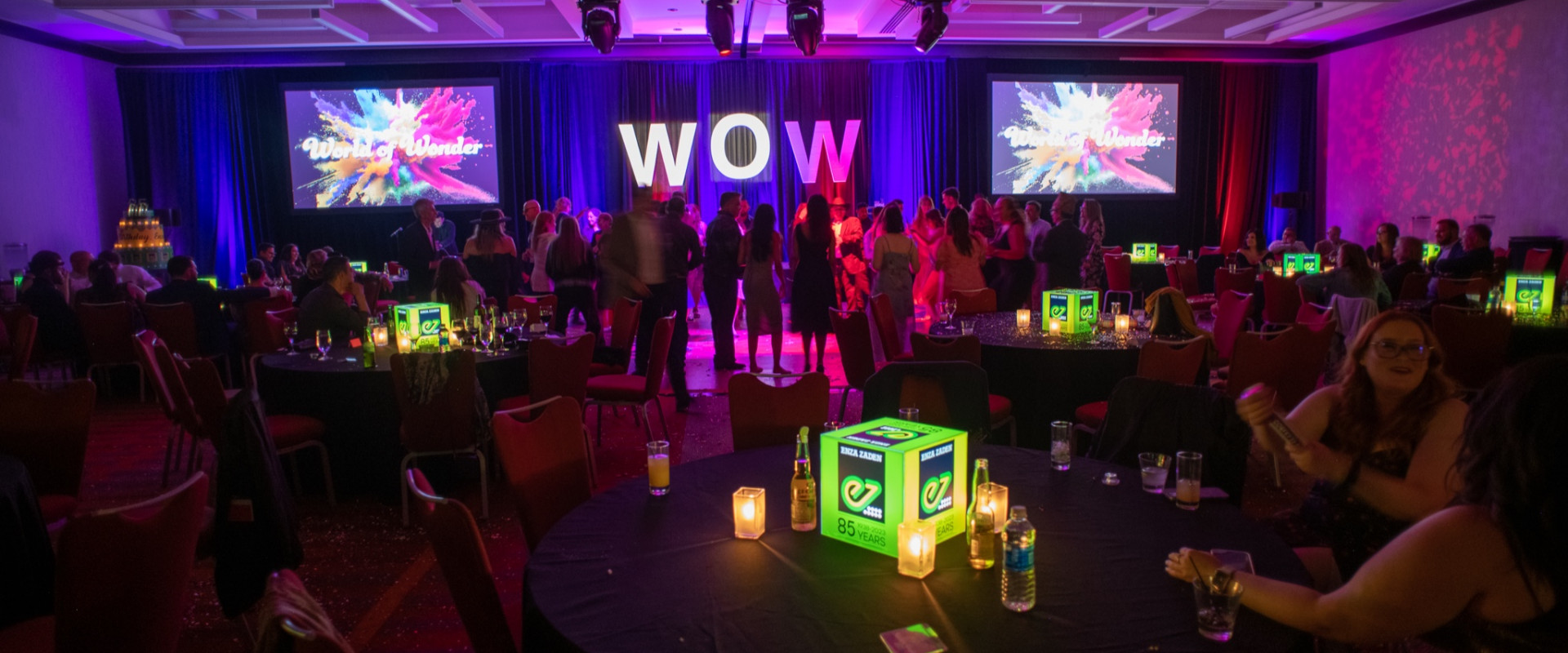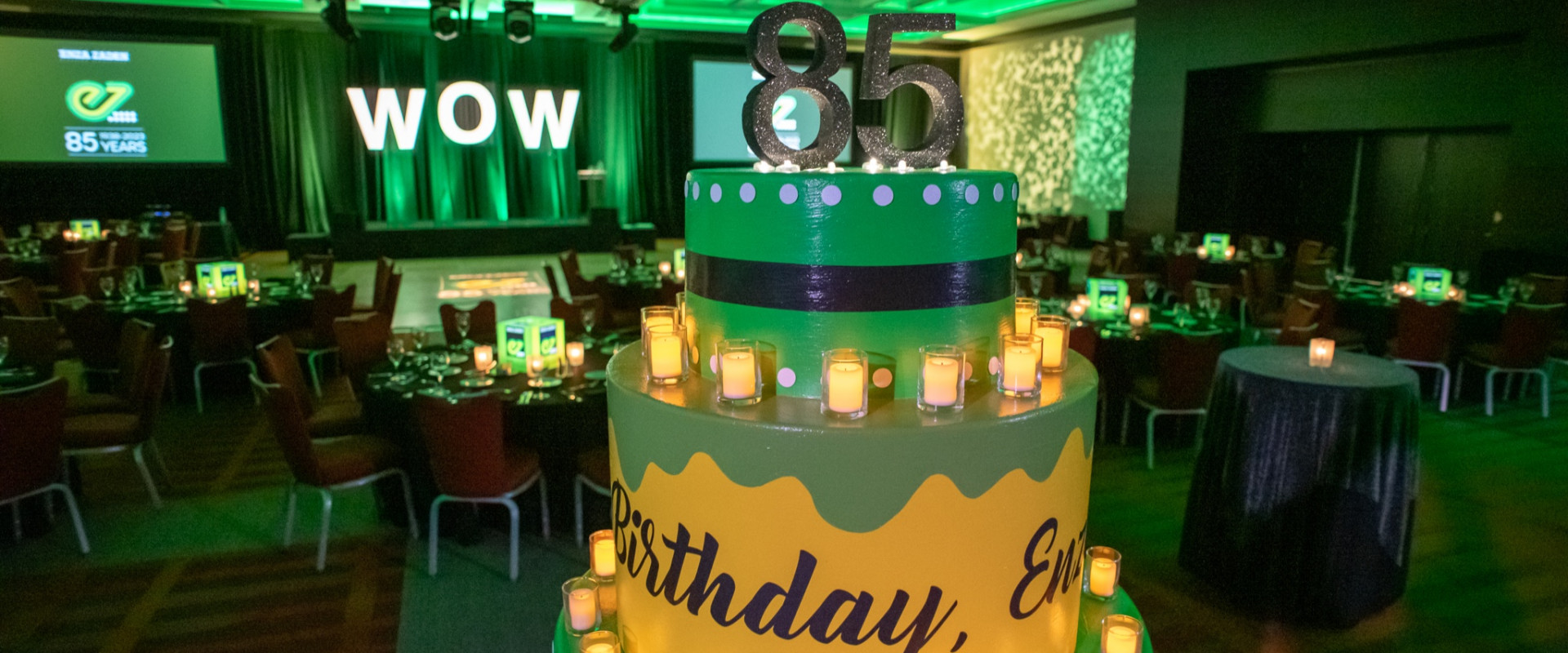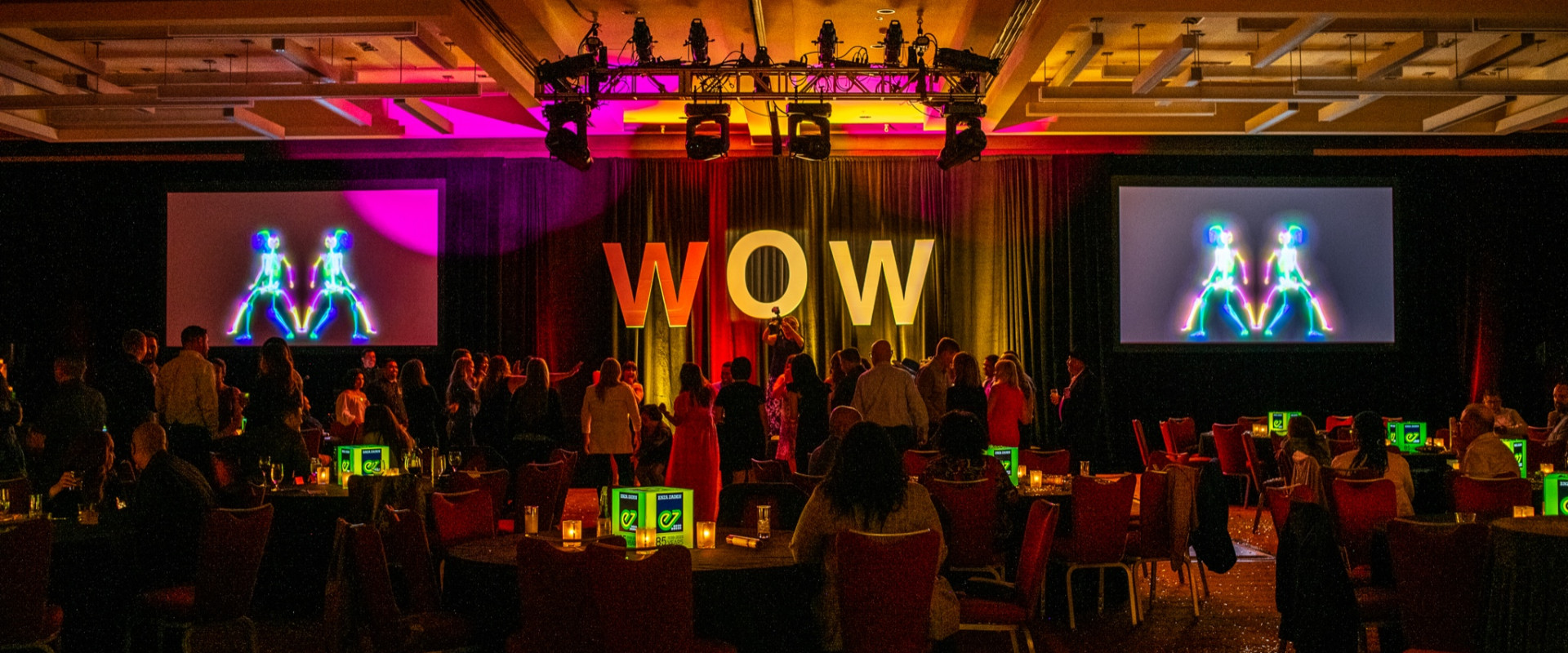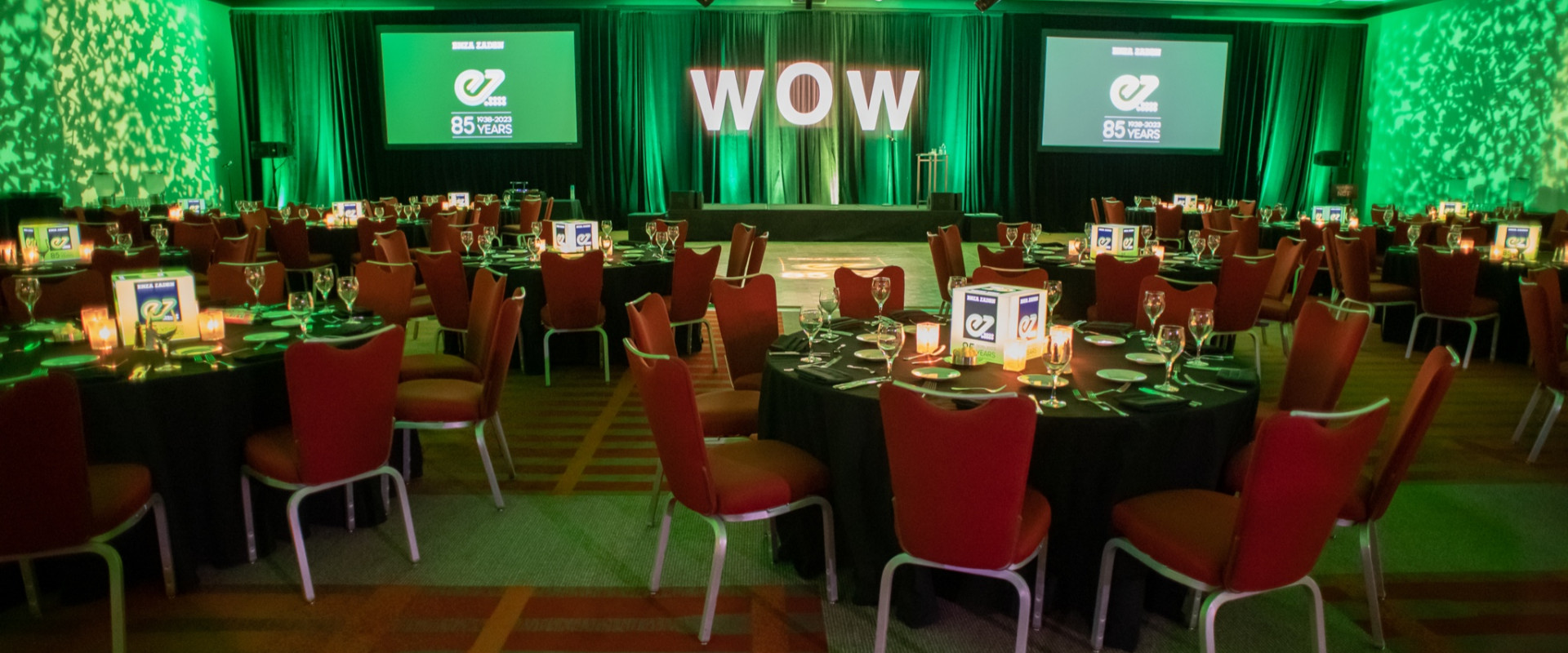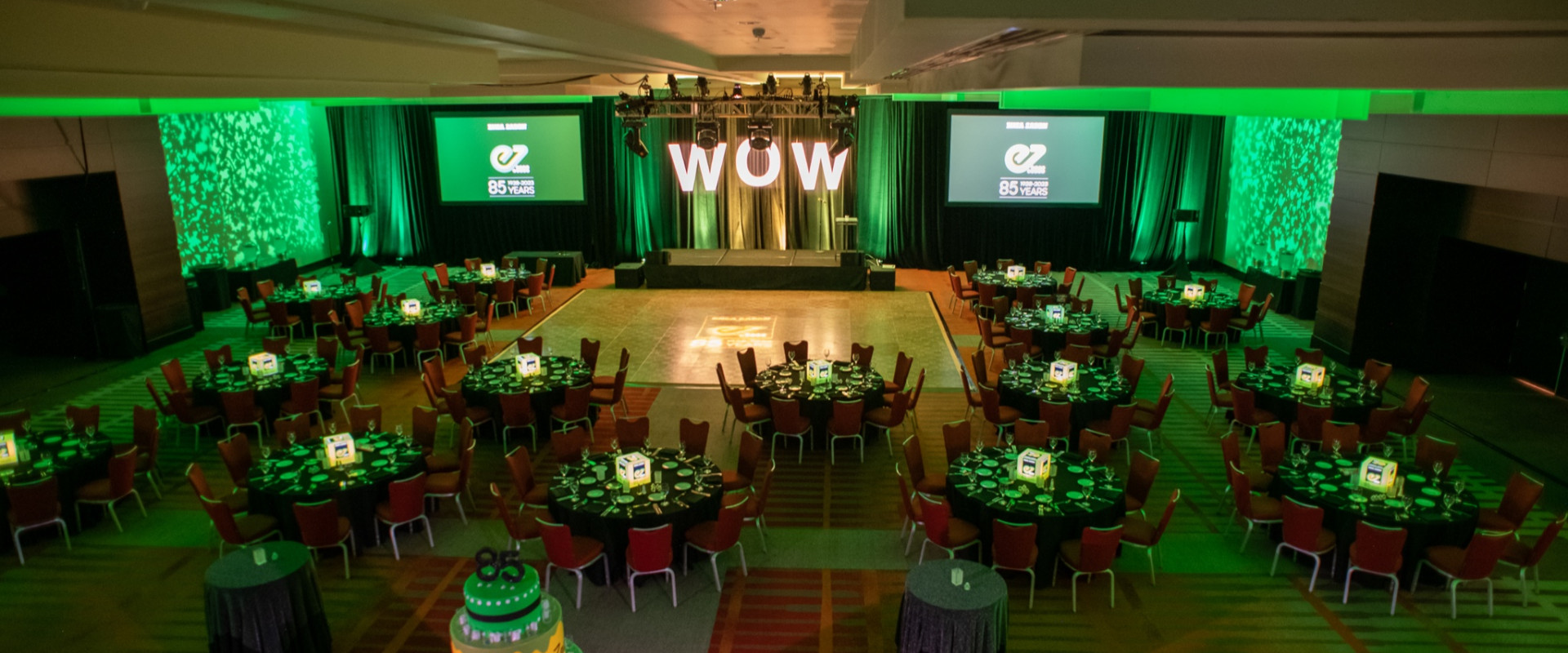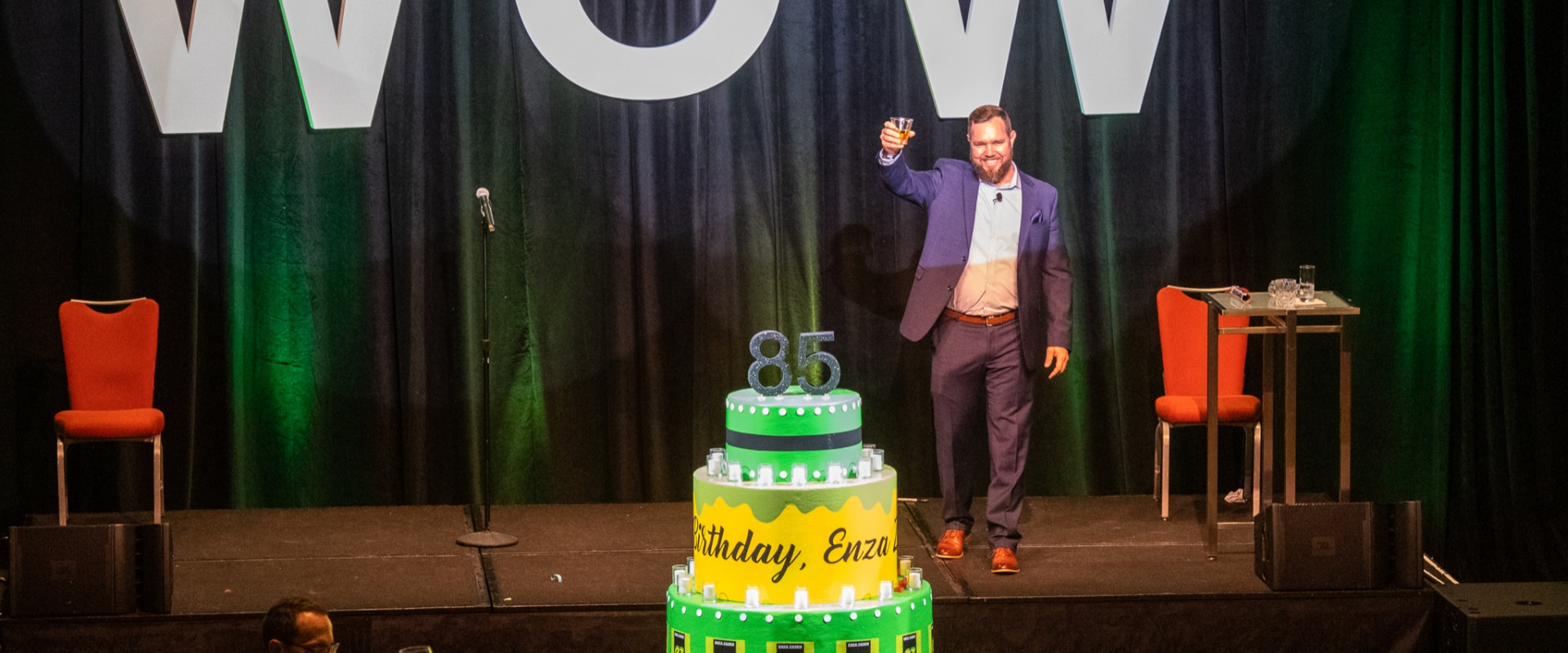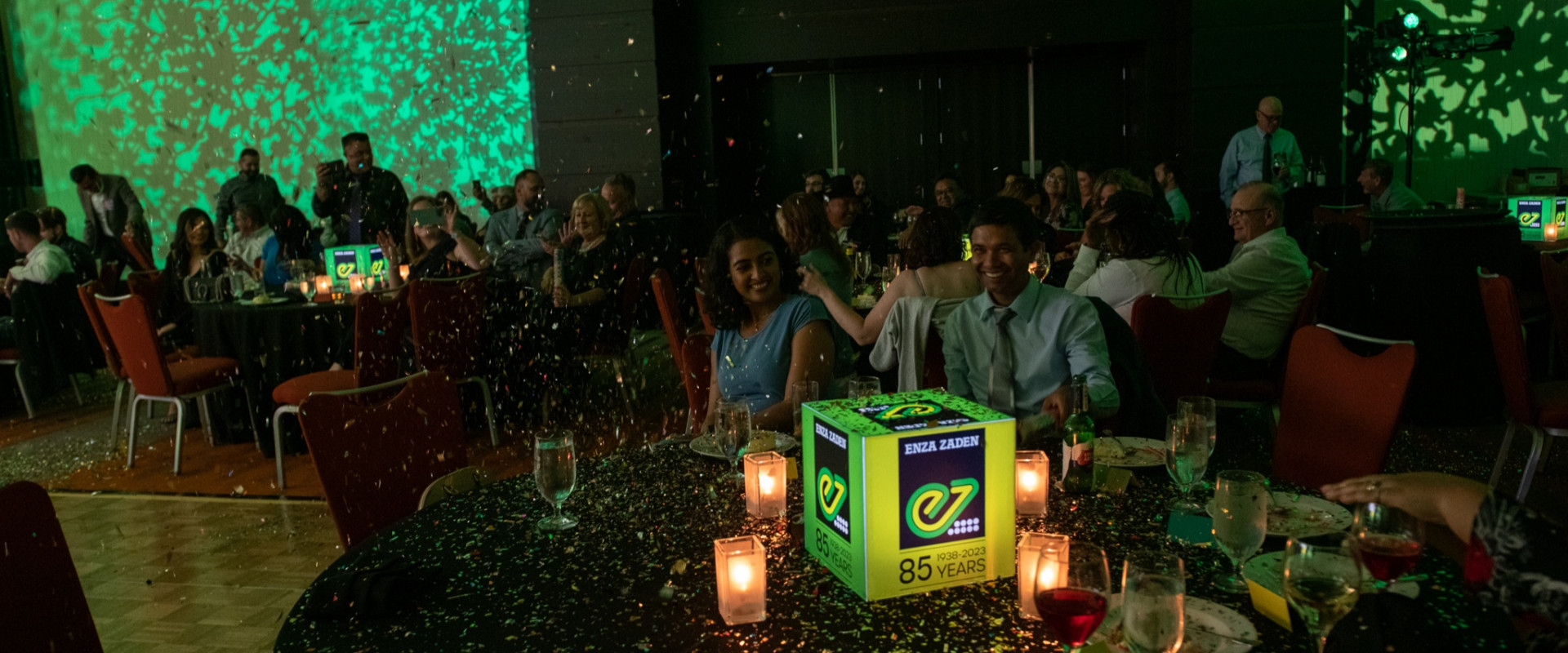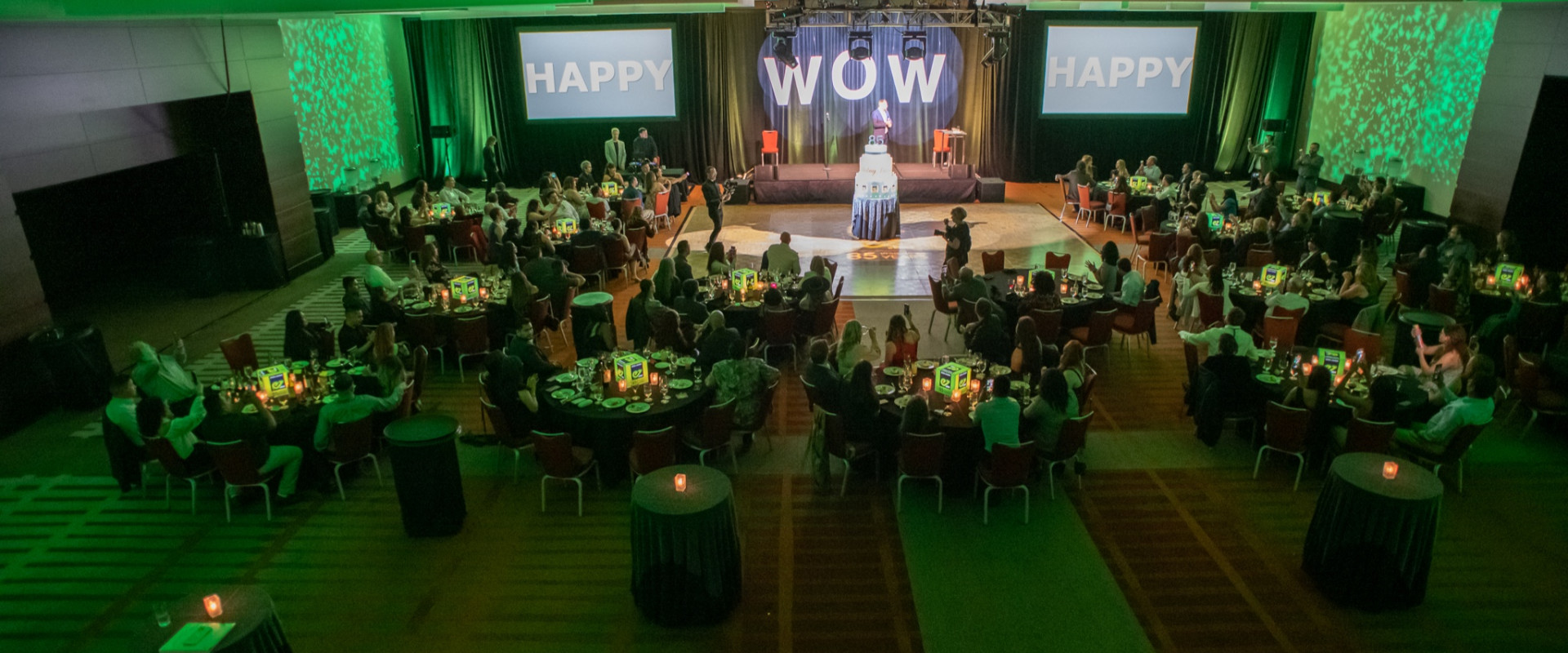 Enza Zaden 85th Anniversary Event
EVENT OVERVIEW
Hunter Events produced the 85th Anniversary Event for Enza Zaden , a bio-tech vegetable breeding company that produces vegetable seeds worldwide Hosted at The Grand Hyatt San Francisco Union Square, this amazing evening started off with guests being greeted by shiny, stunning gold characters.  The Grand Ballroom was transformed with meticulous and detailed lighting, including colorful and moving leaf patterns on all the perimeter walls.  Custom made and branded lucite cubes acted as the centerpieces.  David Gerard, the well-known San Francisco Mentalist and magician amazed guests with a customized show.  
Hunter designed and created a large faux custom-made and branded cake for this event.  After the presentation, the cake was rolled out to the dance floor and the guests sang Happy Birthday.  The evening continued with dancing, where the master of all Bay area Disc Jockey's, DJ David Carvalho kept people on their feet.  This was most definitely a WOW event.
FOOD AND BEVERAGE COORDINATION
As with all Corporate Company Events or Conferences planned by our team, the food and bar menu for this dinner was carefully crafted and tailored to the Client's needs. At the cocktail reception, guests enjoyed The Mezzo Bar, including Shaved Prosciutto, Salami, Spicy Pepperoni, Capicola, Classic Hummus and other favorites.  Dinner selections included a choice of Pacific Salmon, Certified Angus New York Strip Steak, Pan Roasted Organic Chicken Breast, and a Vegetarian and Vegan meal.
VENUE SEARCH AND PRODUCTION
As one of the best event planning companies in San Francisco, our team puts experience and skill to the test to search and select the finest venues around the world — appropriate to the client's unique needs.   Hunter designed the event from start to finish.  As guests were also being treated to staying overnight in San Francisco, Hunter scouted hotels for sleeping rooms and the event.  Hunter focused on the Union Square area of San Francisco, located in the heart of downtown San Francisco.  Hunter ended up securing the  Grand Hyatt San Francisco Union Square.
EVENT IMPACT
The Client was very pleased with the outcome of this one-of-a-kind event.  The guests had an amazing time and all guests stayed way past the closing time – a good sign of a great party as well as the outstanding service and event planning provided by Hunter Events. This was a definite WOW event.
Clients